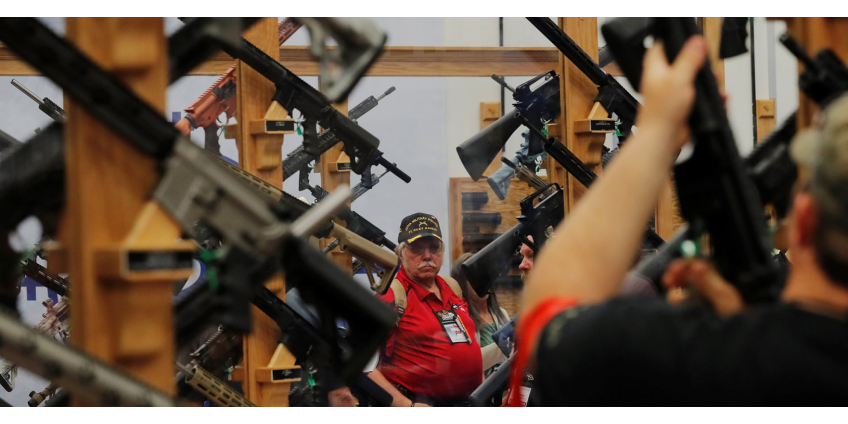 Do What You Love And Love What You Do
If you truly want to be happy with your job, you should follow your passion. However, as you likely know, it can be quite difficult to find a job that aligns with your passion, especially if you happen to have interests that are somewhat unconventional. Fortunately, if you're a gun enthusiast, there are a few career options out there for those who love firearms. Here are the top five jobs for gun lovers.
Gunsmith
Consider becoming a gunsmith if you like the idea of being an artisan. Not only will your passion for guns be very relevant to your job as a gunsmith, but your creativity will also be of great use. If you would like to be a gunsmith, you should possess both mechanical and technical skills. You should also be very knowledgeable when it comes to gun safety. Finally, you should be willing to get an education in order to be qualified for the job. Fortunately, at most gunsmithing schools, you will be able to gain all the skills and knowledge you need within two years or less.
NRA Instructor
Some people have a very strong aptitude for teaching. If you happen to be one of these people, you should consider becoming a National Rifle Association (NRA) instructor. If you become an NRA instructor, you will be responsible for teaching gun safety to fellow gun enthusiasts. In order to become an NRA instructor, you should have a strong background in firearm safety as well as handling skills. You will also need to successfully complete a training course in your desired discipline. Each NRA training course is specific to an action type.
Police Officer
Of course, the aim of every police officer is to use their gun as infrequently as possible. However, a police officer must be skilled and comfortable with gun use. Therefore, if you have a passion for both justice and firearms, you would likely be a fit for a career as a police officer. As a police officer, you will have to participate in training at a shooting range on a regular basis. You will need to be proficient in the use of multiple weapons, such as semi-automatic rifles and pistols. Some police officers will be required to learn how to use fully automatic assault rifles and shotguns as well.
Forensic Ballistics Expert
If you have a strong interest in the criminal justice system, yet don't necessarily want to become a police officer, you should consider pursuing a career as a forensic ballistics expert. To become a forensic ballistics expert, you should ideally be skilled at solving puzzles. Forensic ballistics experts are responsible for analyzing crime scenes both in-person and through photos in order to determine which firearms were used at the crime scene. They must also determine the number of shots fired from each firearm and the locations in which each firearm was used.
Firearms Engineer
Those who possess an especially creative mind should pursue a career as a firearms engineer. A firearms engineer is responsible for identifying and fixing the flaws in the designs of existing firearms. They may also collaborate closely with military personnel in order to create new types of firearms. In creating these new firearms, a firearms engineer will need to meet the desires of the military personnel in terms of functionality, size, weight, action type.
Many people know firsthand that it can often be difficult to make a living doing what they love. Fortunately, if you happen to be a gun enthusiast, there are many careers that you can pursue to make a good living.