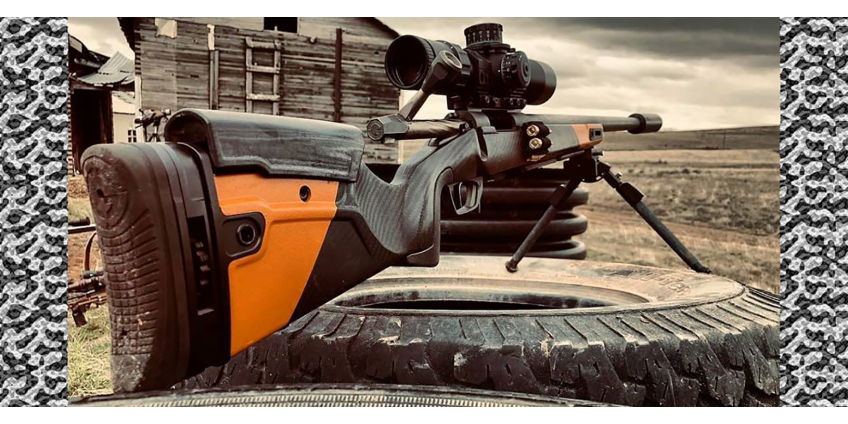 The HAMR
As shooting technology advances, our equipment makes accuracy at greater and greater ranges possible. Because of this, the definition of "long range" within the industry is constantly changing. For most, 500 yards is considered long range.
What is Long Range?
500 yards is not long range for the guys at Gunwerks. These guys measure shooting success in miles. That brings us to the HAMR, Gunwerks new extreme long-range rifle. The guys at Gunwerks are innovation junkies, constantly pushing the limits of what a rifle can do. The HAMR is the latest expression of that philosophy, and it doesn't disappoint.
What Makes This HAMR the Beast it is?
Chambered in CheyTac 375, the HAMR boasts a capable range of more than two miles. The standard configuration rifle achieves this milestone accomplishment with phenomenal ballistics. The HAMR fires a 377gr projectile with a .950 G1 ballistic coefficient at nearly 3,000fps. At 20.6 pounds, the HAMR isn't lightweight. It isn't cheap, either. But, as they say, you pay for what you get.
Extreme long-range accuracy requires precise ballistic calculations and bullets that remain stable in any condition at 2000 yards and beyond. Time after time, the 375 Cheytac has proven its ability to buck wind and stay on target. The 375 Cheytac, paired with ultra-high BC Bullets and the best components available, give the HAMR 2000-yard shot capability right out of the box.
The Gunwerks HAMR comes with the Nightforce ATACR 7-35×56 F1 and the Elite Iron Revolution Bipod. As with any Gunwerks rifle, it has been tested at the factory and it's ready to use from the first shot.