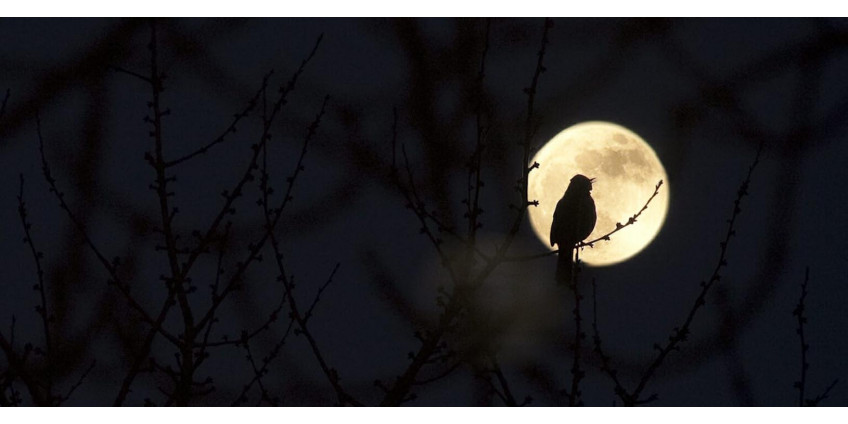 What is birdwatching?

Do you want to do something big in your birdwatching career like Brad Harris from the Big Year movie? Are you that kind of a super passionate birder who wants to win his quest by spotting plenty of beautiful birds on his track? In this guideline, you will discover how to amour your eyes with unparalleled optics for identifying birds in their natural surroundings. Also, you will learn how to choose optical companions for your specific purposes.

Birdwatching or birding is a closely interrelated activity. Both involve pursuing birds. They are more than just watching birds but are about discovering their mystery. It is a captivating, often obsessive process to chase a species, watch it, reveal the tiniest details, and learn bird behaviors. Watching birds for any purpose is a kind of drive, competition accompanied by beauty and novelty. Many birders say that after each chase, they crave more experiences. They are ready to go far away for more birds and thrilling impressions, add new sightings to their birdwatching map, and wait long hours to spot the desired species.

Birdwatching is a romantic visual activity for everyone. With special modern devices, it can become a wonderful and joyful adventure. They will make the birdwatching hunt more convenient and fast for every birder. It is like having another pair of eyes that will help you identify a variety of feathered friends.


How night vision can boost the birdwatching

Adults and children can choose from many variations of birdwatching optic devices. Monocular and binoculars are manufactured in diverse sizes and can function for traveling, hunting, research, or sports purpose. They are perfect companions for outdoor photographers who go after splendid shots.


Both professionals and amateurs need night vision optics to use for day and night birdwatching. A birder with a piece of special vision equipment is a hundred percent more efficient than a birder with his pair of eyes. Let us see the night vision optics advantages that lie on the surface.

What makes night vision devices stand out as the best birdwatching equipment? First, it is their optical features that make it possible to spot a bird precisely. The natural habitat of birds is so diverse that birdwatching turns into a challenging adventure. Even hiding in a close radius, birds are challenging to see at night. Like many animals, birds are perfect camoufleurs. They are masters to hide among leaves and branches, grass and stones that match their feathers and size. They move, touch the ground, or rest on the surface almost without the noise. They fly high, and the noise from their wings does not reach the birder's ear. A night vision monocular or binocular will help you spot a bird that hides in the bushes or flying freely in the sky.

Whatever the goal of a birder - to search for or observe birds - the first thing he needs is to identify the object fast. It is when the birdwatching optics helps tremendously. After spotting the birds, it is a matter of the birder's reaction.


How night vision devices cope with birdwatching challenges

Can you do birding at any part of the day? You can if only you are equipped with an ad hoc optic device. Night vision binocular or monocular is a must for a successful birdwatching hunt.

This magic optic equipment will make it better to see in foggy, rainy, or wet weather along with the night hunting features. Your binoculars will not mist over when violent temperature change takes place. Why? That is because they are waterproof and fog proof. When caught in the storm, the only inconvenience will be your wet clothes while a binocular will remain dry.

Birdwatching may take hours. No matter whether you are spotting birds in sunny or dark hours. Sooner or later, your eyes will get tired. Your sight weakens under harsh weather conditions or after active physical movements, even if you do not feel it. Night vision optics can prolong the birdwatching activity and make it successful in the end. Special-purpose lenses and prism coatings make the night vision optics unmatched by searching devices.


Tips on how to choose binoculars

When reading a long list of specifications on how to use a binocular, many birders get confused. How to choose the one that will best work for you? Not to make birdwatching a struggle with inappropriately chosen binoculars, you need to answer these questions:
1. What is my goal? Will I use binoculars for fun or a serious activity? Technical features, exterior, advanced functions, and even the price of your tracing garget are closely connected with the birdwatching purpose.
2. When shall I use them? Think of the daytime you usually go for birdwatching. If you intend to look for birds at dusk hours or dawn, you had better pick a binocular with larger lenses.
3. What birds do I want to spot with my binoculars? Here you need to consider the size, natural habitat, and habits of the birds. Do they fly high or spend most of their time on the surface? Where do they nest, feed or rest? Finally, are they the night birds or live an active life in the daytime?


More recommendations for a better choice:

Do not get tempted by a low price. Optics is still an expensive gear. If you find a 100-dollar binocular, this is rather a toy than a professional instrument for birdwatching.

Consult the dealer on what lens will suit you best if you wear glasses.

If you are not an online shopper, go for a test drive. Along with the optical capabilities, your hands and eyes will tell you what exactly you should choose. Try to feel the instrument - touch it, do your usual birdwatching procedures, carry it along with other equipment. That will show what tool will work better right for you.

For long-distance targets or tracing birds at night, buying a night vision monocular or binocular with large objective lenses and high magnification is better.

Think of the additions for your optical gear that will boost the effect of tracing birds. The options are tripods, spotting scopes, extra batteries, etc.

Visit special field events where all the gargets are demonstrated in natural conditions. You will get real-life experience and a perfect opportunity to learn birdwatching secrets from seasoned birders.

Optics is not a toy. It is a serious tool that helps you find the prey. You should consider technical specifications and the tips mentioned above to choose the gadget of your life. Hopefully, night vision manufacturers offer a variety of models at different prices. For unique cases or people with sight disabilities, a competent optics specialist will also find the solution.


Big Year

"I just want to do something big," says Brad Harris, a character of The Big Year movie. And he has done it by becoming one of the winners in the Big Year, a birdwatching all-year-round competition. His birder-fellows and Brad are the characters of an eccentric American comedy based on a non-fiction story. The movie is an unparalleled guide on birdwatching spiced up with a competitive spirit, human passions, and unprecedented encounters.

It is a marvelous birding adventure of different persons who are pursuing their goals. Their only commitment is to find as many birds as possible to win the Year. The craze of searching for a pink-footed goose is hilarious. The fact that they love birds explains their outrageous actions and obsession. However, there is more than just a birdwatching pursuit that makes them so obsessed with the contest. Each of them is going through tough times. The quest finally leads them to significant changes. The challenge taken by three friends-competitors allowed them to fight their fears and make hard but right decisions.

The life of birds is true, beautiful, and brave. Why not be like birds - free and gentle to yourself and your loved ones? The 365 days of birdwatching experience gave the tree men the victory over their troubles, and the birds were their inspirers.

For not a birder, the movie will not be interesting enough. Only a true birdwatcher can go miles in the wildness with a pair of binoculars to see a specimen of a feathered friend. And only a pro knows how enjoyable the hunting appeal is.

If you have read this article till the end, it is high time to buy latter-day night vision gadgets. We have been convincing enough for you to start a purchase search for night vision binoculars. Our website has a variety of birdwatching devices to offer. Many options are for both beginners and professionals. All specifications and functions of each birdwatching device are available during consultation.