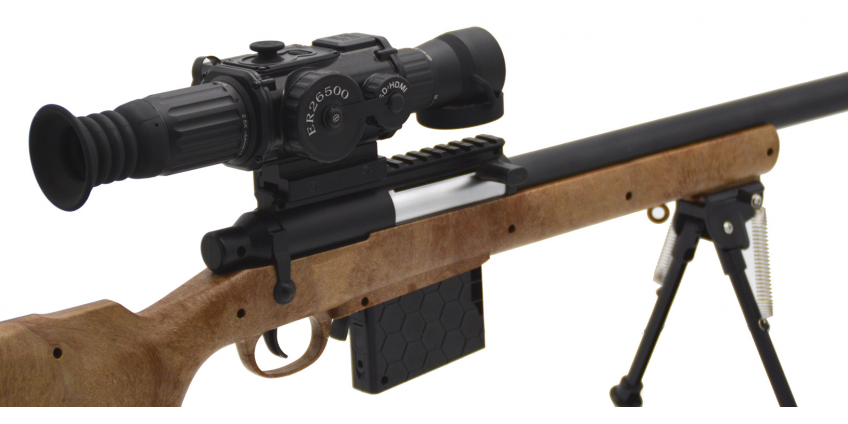 In today's world of technology, digital solutions, and cutting-edge discoveries, we cannot afford to neglect them. Improving your life through innovation is not just an option; it is a way to improve your life continuously. This is utilitarian in nature and allows the pleasure of life to sparkle with new, incredible colors. Today, being retrograde is a huge mistake.
These statements apply to all areas of our life. Home, cars, consumer services - everything is constantly improving, allowing us to get more than yesterday.
The rapid leap in technology also touched upon such a primitive occupation as hunting. And this is not only about new solutions in the design of weapons. Companion devices can turn you into a real predator with superpowers and superhuman capabilities. But, their complexity, at times, discourages even the most sophisticated specialists. Often, simple questions in this area have less obvious answers. We are sure that you are perfectly aware of using a night vision monocular with a rifle scope, for example. But, if you delve into this elementary question, then some secrets may open to you. Let's talk about them.
Can you use a rifle scope at night?
This question may sound rhetorical. But only at first glance.
For hunting in the daytime, you do not need any special equipment. That is, your best weapon and assistant is experience, attention, a reliable gun, and a good aim. The obvious and inexpensive optics choice is a conventional, standard scope with a glass lens construction. Implementing the elementary laws of optics, they allow you to enlarge the image, often improving it.
But as soon as the lighting becomes intensive, the scope itself becomes useless. Therefore, you need a device that will allow you to see in the dark and be installed on a weapon. And, night vision monoculars like the AGM PVS14-Omega NL2 or interchangeable scopes are ideal with a light enhancement function like AGM Wolverine-4 NL3.
What is a night vision monocular?
If we are talking about night vision equipment, we must distinguish two main types of it—binoculars, which consist of two main lenses and designed to be viewed with two eyes. Unlike binoculars, the monocular has one lens. The light amplification technologies in these two types of devices are relatively identical. But, each has its own pros and cons.
Binoculars give by far the best field of view, using both eyes. This gives a good immersion and depth perception of the picture. But, it cannot be fixed as a sight, and it takes up a lot of space.
On the other hand, the monocular is not as convenient for stand-alone use, but it is lightweight and compact. Besides, it can be fixed as sight or as an addition to it. A prime example is devices such as the AGM Wolverine Pro-6 NL1 or AGM PVS14 -51 NL1. Of course, not all devices can be attached to a weapon, but monoculars mounted on a helmet will also be much more comfortable than binoculars.
Whether you use binoculars or monoculars, night vision goggles, or infrared vision, you will still get great results. Since they have been used and improved for a long time by the military, civilian devices are not much inferior.
How do you attach a night vision monocular to your rifle scope?
Do not be confused by this question. We do not even doubt that you are a competent and confident user of weapons and their components. But, you know perfectly well that repetition is the way to assimilate information quickly.
So, before you buy a night vision scope or monocular, carefully study all the offers to determine if a particular option is suitable for your gun and to find the best price offer. A reliable assistant can be the AGM resource (https://www.agmglobalvision.com/), an informative and understandable site that contains answers to most of your questions.
When you are ready, and the monocular is in your hands, prepare your work area and tools. Determine the fastening method. You may need a plank with a different length. Do not forget to unload your weapon and do not point it at people, even when unloaded. Consider the mount; think over your actions.
Don't neglect the instructions. It's definitely worth exploring. You will not necessarily do everything as it is written in it, but it is worth reading. The same goes for tools. You may be looking for a torque wrench - it's best to have it handy.
Now remove the bolt and place the rifle in a vise, securing it securely. Using a degreasing liquid, clean the mount from traces of grease and oil. Pay special attention to wines and rings.
Place the sight base on the receiver and bolt it in place. Do not overtighten the bolts, but make sure the structure is secure. After securing the base, attach the rings to it and shade them with screws. After that, remove the top half of the rings and place the scope and monocular in their respective places. Fasten the upper half of the rings and partially tighten the screws.
Remove the gun from the vice and take it as you would when shooting. Adjust the scope and monocular for optimal visibility. After that - tighten the upper halves of the rings, securing the weapon in a vice.
You are now ready to hunt at any time.
Does the night vision optic go in front or behind your rifle scope?
Surely, you know that there are two options for attaching the monocular to the barrel - in front or behind your rifle scope. There are several opinions on this issue, but at the same time, there is also a single, objective answer, knowing which you can understand which arrangement of the device is optimal for you.
A regular monocular will do more good behind the scope. Attached night vision devices - it is better to mount in front of the sight.
If your NV device is behind the scope, you get a wider field of view. Besides, with this arrangement, you will increase the display distance of the object. That being said, if the scope has an illuminated reticle de-signed for night vision devices, the result will exceed your expectations.
Positioning the monocular in front of the scope also has its advantages. Of course, it will be much easier for you to switch between the night and day modes with this configuration. If you do not have at least 2x magnification, then the image will be too small, and you will not normally see the object.
Can you use a night vision scope during the day?
It would seem that this question is rhetorical. But remember, in questions related to weapons - there can be no obvious answers.
The short answer is: no, you cannot use a night vision scope during the day. Moreover, constant and prolonged exposure to sunlight can render your night vision device unusable due to technological solutions' peculiarities in this delicate equipment.
The solutions, in this case, are obvious. Or use detachable monoculars and take them apart during the daytime hunting. Or, allow yourself separate day and night hunting rifles.
But, in any case, respect your weapons and equipment and, in this case, it will serve you for a very long time and bring great pleasure.