Man Kills Carjacker After Being Forced at Gunpoint into the Back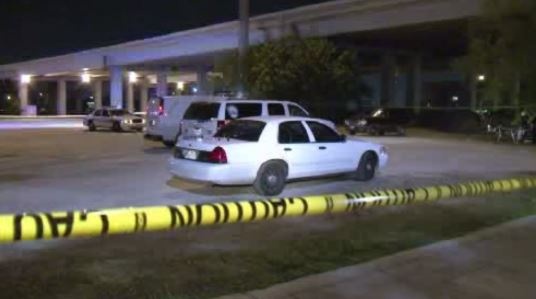 Click2Houston: Marisa Breese, News Associate Producer

A man shot and killed a suspected carjacker near Minute Maid Park Wednesday night.

According to Houston police, the man was sitting inside his truck in a parking lot on Commerce Street near Hamilton Street around 9: 30 p.m. when James Jones, 30, and another man approached him and asked him for a ride.

When the man told them no, Jones and the second suspect walked away, but then returned.  The suspects pointed a gun at the man and ordered him to get out of the vehicle.  They then took him to the rear of the truck and forced him to get on his knees, police said.

Jones then got into the driver's seat of the truck and the second suspect climbed into the passenger side.That is when the truck owner grabbed a gun from his waistband and opened fire, shooting Jones.

Both suspects tried to flee on foot, but Jones collapsed a short distance away and died. The second suspect remains at-large.
This is a hell of a story, with a surprisingly positive outcome. The victim could have ended up dead in a ditch somewhere if it hadn't been for his gun. His way out of the horrible situation was right there on his waistband. You can bet this guy will never leave home without his trusty sidearm.
I'm sure like most concealed carriers, this man had probably never had a reason to pull out his gun. He may be the type of guy who forgets he's got it on-until two men throw him into the back of his own truck at gunpoint. As a concealed carrier, he possessed the element of surprise.
He stayed calm and did exactly what was required to get out of this horrific situation. That's reason enough to clean and polish our own guns.