Two separate crooks accidentally shoot themselves in the junk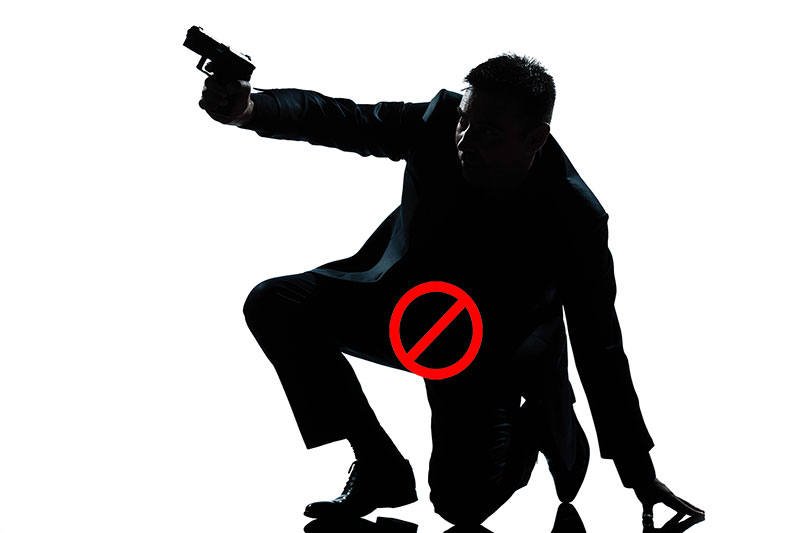 A pair of criminals some 1,400 miles apart this month had negligent discharges into the region of the man cannon showing that, in the end, karma can be harsh.
From South Dakota to New York City it seems that criminals are running low on any form of common sense these days. In two completely separate incidents which occurred on opposite sides of the country within the month of September we see these criminals take a self inflicted shot to the junk.
In the first incident, Donald Anthony Watson was admitted to the Avera McKennan emergency room about 1:30 a.m. Sept. 6 with a gunshot wound to his penis. Watson, 43, told police he was clipped by "a black guy (who) tried to rob" him while he was taking out his trash as reported by the Argus Leader.
After searching and Watson's apartment and concluding interviews were not adding up police revisited Watson who then confessed to shooting himself. Being a felon Watson was charged with possession of a firearm by a convicted felon, possession of a firearm by a drug offender, false report of a crime to law enforcement and false report of information to law enforcement.
The second of our self mutilations, as reported by the New York Daily News, occurred when Javier Thomas, 26, came in contact with police in the New York City while urinating in public in East Flatbush about 1:15 a.m. Saturday morning. When Thomas saw the police he tried to ditch his illegally carried Glock 19 but rather penis pumped a round into his groin.
Thomas fled but was caught by police after a short chase, the firearm was recovered from under a mini van nearby. He was transported to an area hospital with non-life-threatening injuries, Thomas was charged with weapons possession and reckless endangerment.