Police officer beaten and overpowered, three samaritans step in to help
Authorities in Polk County, Florida, are thankful for three passing motorists who stopped to help a deputy who was beaten by a man during a traffic stop last Sunday morning.

Grady said that while some of those people live in his own county, there are other residents – like George Cooper, Antonio Velazquez and Christopher Carver – who not only support law enforcement, but are willing to stand up and take action when they see something happening that is not right.
Deputy Mike Walsh initially went to pull over Corey Johnson when the man almost didn't stop at a stop sign, coming close to hitting Deputy Walsh who was patrolling on a motorcycle. Johnson had several warrants out for his arrest and been arrested seven times previously, and he was reluctant to comply to Deputy Walsh from the beginning.
Then, probably when Walsh had gotten off his motorcycle and approached Johnson, the man attacked the police officer, jumping him and throwing punches at him. He knocked the deputy over and continued pummeling him while trying to access the deputies firearm and other items on his belt.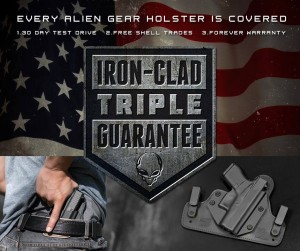 Thats when three men nearby who witnessed the attack jumped in and helped the deputy. George Cooper, Antonio Velazquez and Christopher Carver helped Deputy Walsh subdue the violent man as he was trying to escape.
Deputy Walsh was treated at the hospital with minor cuts and bruises, and was able to walk away with just a broken thumb.
Polk County Sheriff Grady Judd said, "We can never thank them enough for their selfless actions. George Cooper, Antonio Velazquez, and Christopher Carver – you are our heroes."
We need more people like these three men, who are willing to step in and interfere when they see a bad situation like this. Sometimes our police officers need our help, public servants help us, we need to return the favor sometimes. This is the case with not only police officers, but anyone you see that needs help. We should feel obligated to help those that need assistance, it will come back around.